Uncovering Entebbe City with Ameera Africa Safaris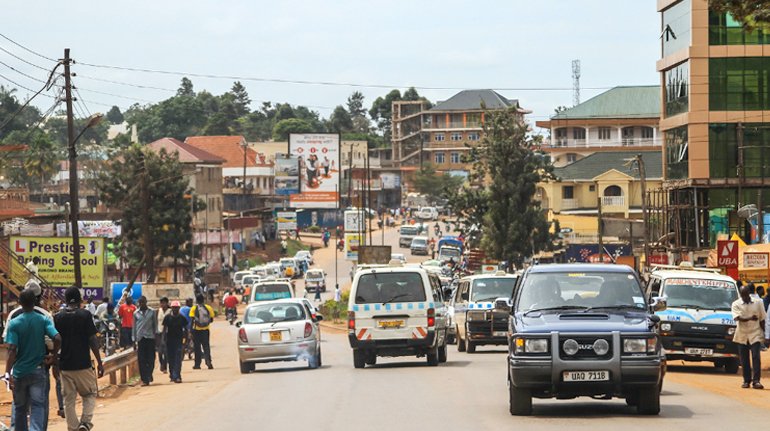 As you alight your flight at Entebbe International; Airport, you are instantly introduced to a fresh breeze bouncing off the waves of Lake Victoria and a scenery that does not quite fit mere description.
A nature walk about Entebbe allows you to experience a bright and ancient culture that dates back hundreds of years. Explore Entebbe city with Ameera Africa Safaris and discover pleasantries that otherwise remain hidden to the rest of the world.
Interesting facts;
"Entebbe" can be translated to mean "a chair". It was named so because the ancient Baganda chiefs used it as a base for negotiations and resolving Kingdom matters.
There are about 70,000 people living in Entebbe.
It is home to Uganda's largest and only International Airport and the State House.
Entebbe golf club is the oldest in the country, having been established in 1900.
One of the Tarzan movies was shot in Entebbe Botanical garden.
Top things to do in Entebbe
Whether on a Uganda safari tours or weekend adventure, here are some top things and places you must visit in Entebbe.
Ngamba Island Chimpanzee Sanctuary
Ngamba Island is scenically located adrift the vast Lake Victoria surrounded by endless horizons and other smaller islands. It is a designated wildlife sanctuary for rescue and orphaned Chimpanzees collected through out several parts of the country.
Accessing Ngamba in itself is quite the adventure. You are often required to kick start your adventure with a boat cruise from the shore to the Island, where a personal interaction and observation with the primates can be arranged.
Viewing Chimpanzees can be organized during day trips or overnight stays. Accommodation on the island is especially magical, with beautifully structured cottages facing the lake.
Uganda Reptile Village
This is a sanctuary for rescued and injured reptiles. A Uganda Reptile village visit may be incorporated into your Entebbe city nature walks with availability of in-depth knowledge, about reptile conservation and protection.
Some of the animals at the sanctuary include; pythons, vipers, mambas, Cobras, chameleons, tortoises, crocodiles and lizards. Most of these animals are rescued from communities, nurtured and released back into the wild.
Mabamba Swamp
Mabamba bay wetland is found along the shores of Lake Victoria, covering an area of 16,498 hectares. This is the best place to see the Shoebill in Uganda. A narrow channel extending into the swamp allows for great birding opportunities on your boat.
Uganda Wildlife Conservation Educational Centre
Formerly known as "Entebbe Zoo", the Uganda Wildlife Conservation Education Centre is where you can get up close and personal with wild animals. It is located just about 15 minutes from Entebbe International Airport and approximately 36 kilometers from Kampala city.
The sole purpose of this center is to care for rescue animals that have been victims of illegal trade, habitat destruction, poaching and human and wildlife conflict. It also strives to educate the public on the importance of wildlife and how to conserve it.
Some of the animals you are able to see here are Lions, Giraffes, Rhinos, Elephants, Cheetahs, Ostriches, Camels, birds, primates and a variety of reptiles.
Ssese Islands
The Ssese Islands are a series of about 84 islands on Lake Victoria. The largest Islands are Bugala and Kalangala. To access the islands, a boat cruise or ferry can be used as you explore different islands. White sand beaches and beautiful cottages are lined along the edge of the islands.
At Ssese, several activities are at your disposal except for swimming since there is a risk of catching Bilharzia. Fishing, paddling and partying are the popular activities. If you wish to swim, consider a lodge or hotel with a pool.
Entebbe Botanical Garden
Entebbe Botanical Garden is located within close proximity with the airport off Lugardave. It is a sanctuary to many trees and plant life collected from across the country and over the continent. Most of the trees here are ancient species that are under threat from extinction.
Apart from nature walks and botanical lessons, the garden is home to some primates such as Vervet monkeys and black and white colobus monkeys. Visitors can also swim and spend time at the small beach extending off the shore of Lake Victoria.
Lake Victoria
Lake Victoria is not only the largest lake in Uganda but one of the largest in the world as well. Owing to the fact that Entebbe city is seated off the shores of this vast lake, you will definitely catch glimpses of it almost everywhere.
The best activity at Lake Victoria is a sunset boat cruise. The experience is nothing short of mesmerizing! You can see planes approach closer and closer as they prepare to land at the nearby airport and also explore a number of islands in the distance.
Explore the point where the Equator crosses the lake and plenty of birding opportunities here as well.
Entebbe City
A city tour in Entebbe is ideal for visiting the countless beaches, tasting different cuisines and exploring art galleries such as Bafrika creations.
Other areas in Entebbe;
Entebbe International Airport
Uganda Virus Research Institute and Zika Forest
Entebbe Craft Village
Entebbe Golf Club
Mpanga central Forest Reserve
Conclusion:
Entebbe is often the start and end of your safari in Uganda, mostly because, here is where you will find the country's only international airport. However, there is so much more to this ancient city and the people who live here. Discover all this and more with Ameera Africa Safaris.
Book with us
Ameera Africa Safaris is your true travel partner, making it possible to explore and fulfill your safari dreams on the African scene. Call us today on +256-393-194074 or email us!