4 Days Kidepo Valley National Park Safari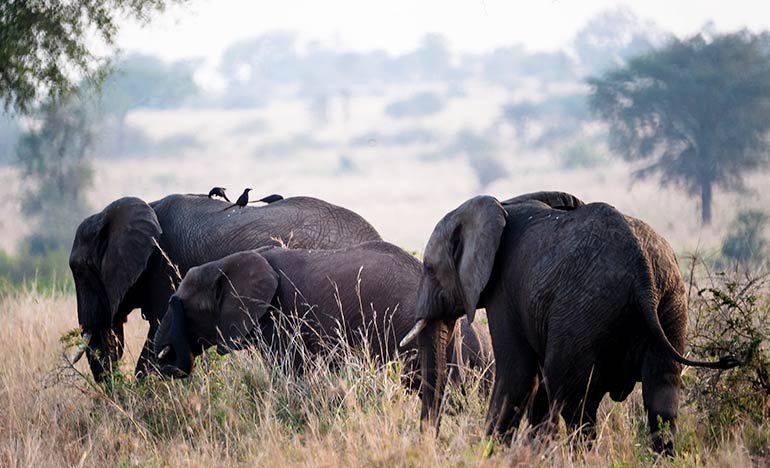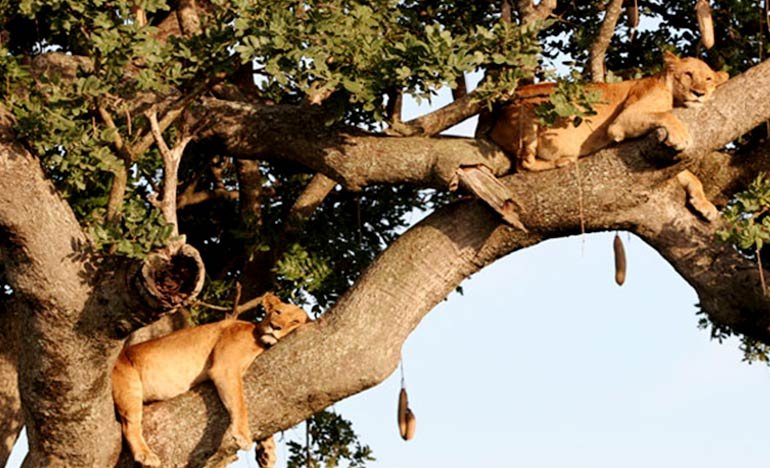 Overview
Kidepo Valley National Park is Uganda's untouched wildlife gazette located in northern Uganda along the country's border with South Sudan and Kenya in Karenga, Karamoja. It covers an area of 1,442 square kilometers dominated by scattered thorn bushes, red acacia, sausage trees and semi-arid climate. The boundaries of Kidepo are formed by Mt Morungule; a 2,749m high mountain that can be seen for miles.
On your 4 Days Kidepo Valley National Park expect a wildlife show like no other on our 4 days Kidepo Valley National Park Safari. There are 77 mammal species in Kidepo including amazing animals that are uncommon elsewhere such as Nubian Giraffes, Burchell's Zebras, Bat eared foxes, Ostriches and many more. Savannah game drives in this park are often the major attraction as you spot iconic wildlife.
Your Kidepo Valley National Park will surely be a memorable one in this outstanding park. There are plenty of bird species to intrigue every birder. Meet endemics such as the Karamoja Apalis that only occurs within this region. Apart from the wildlife, watch out for some outstanding scenery, a thrilling Mt. climbing adventure and a cultural encounter with the IK people.  
4 Days Kidepo Valley National Park Includes / Excludes
Parking Fees
4×4 wheel drive safari vehicle
Full time English speaking driver/guide
Full Board Accommodation – 3 Nights
Bottled drinking water throughout the trip
Additional Activities
Visa and airfares
Insurance
Tips to porters
Tour Plan
01
Day 1: Depart from Kampala for Kidepo National Park – A stop in Kitgum
8:00 am to 6:00 pm
Today marks the start of the long awaited 4 days Kidepo Valley National Park Safari as our experienced guide picks you up from Kampala or Entebbe International Airport to transfer you to northern Uganda. Kidepo is located about 410km from the city centre and it will thus take you about 10 hours before you arrive there.
This Kidepo Valley National Park Safari will feel more like a road trip as you drive through a range of landscape ranging from green lush fields with grazing cattle to dry sandy plains being ploughed by Oxen. Enjoy abit of country on this trip before your stop at Masindi for en-route lunch. Upon your arrival at Kidepo, you will check into your lodge straight-away for overnight rest and dinner.
02
Day 2: Depart from Kitgum & arrive at Kidepo Forest National Park
8:00 am to 5:00 pm
Kidepo Valley National Park boasts of an array of wildlife for anyone who visits here to enjoy. On this second day as you explore northern Uganda, our guide will pick you up at your lodge early in the morning and you will set off immediately after breakfast. Your destination this morning is the Narus valley.
Expect to encounter some great animal sightings within the Narus Valley such as Buffaloes, Zebras and Antelopes among others. This is mainly because this valley is the only permanent water source in the entire park, therefore, many animals are drawn here. Birdlife is equally diverse here and if you are in luck, you will spot the endemic Francolin.
Return to your lodge for lunch and some brief rest to catch your breath before continuing on an afternoon game drive in other areas on this 4 days Kidepo Valley National Park Safari to see more animals and outstanding scenery. By evening, you will be returned to your lodge for dinner and overnight stay.
03
Day 3: Game drive and a cultural encouter with the IK People
8:00 am to 4:00 pm
The beauty of this Kidepo Valley National Park safari is that you are able to meet and interact with some locals as well. Following an early morning breakfast, journey with our guide to the furthest corner of Kidepo where you will find the fascinating Mt Morungole. This spectacular Mountain offers some beautiful scenery across the Karamoja stretch and some parts of the Kenyan border.
The hike to the steep slopes of Mt Morungole might seem hectic but it is quite manageable. Here, you will find the IK; one of the smallest tribes in Uganda. These resilient people have called the slopes of Mt Morungole home for thousands of years and on this day of your Kidepo Valley National Park safari, you get to learn about that interesting history.
04
Day 4: Retrurn to Kampala
8:00 am to 6:00 pm
Your 4 days Kidepo Valley National Park safari has come to an end and it is time to return to Kampala. After your breakfast, you will be required to check out of your lodge and join our guide on a road trip back to Kampala. You will have your lunch en-route before continuing to Kampala or Entebbe International Airport for your flight.
Tour Location
What to carry for your Kidepo Valley National park safari
Hat
Sunglasses
A camera and extra battery
Comfortable foot wear
General tips:
Choose clothes in safari colors such as black, dark green, navy blue and grey
Dress decently and refrain from public display of affection and swear words
Always stay hydrated especially when travelling in the dry season
Tipping is a great way to show your appreciation to the safari team so think about investing in some tips